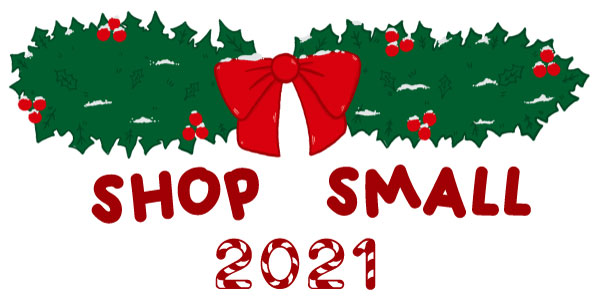 Hello everyone and welcome to Sticker Ninja's Shop Small 2021 guide!!
This year we decided to do something fun and different and put together this holiday shopping guide, full of over 100 featured artists! We are so incredibly blessed to have the privilege of having an amazing clientele full of heckin' talented people, and we wanted to showcase all these different types of humans you can support with your dollars this year.
We are so very passionate about how we spend our money, and living in Portland, Oregon really exemplifies how powerful spending your money on small businesses can be 💕
Below you will find a variety of different artists, all running their own small businesses! It's tremendously important to us that we showcase many different humans, from all walks of life and we took extra care to make sure this guide contained much diversity in that regard.
We hope that you find many treasures within this guide! Thank you for supporting an artist this year! Artists truly make the world a kinder and nicer place to be and showing monetary support of these humans is a revolutionary act ❤️🎄
The guide below is sectioned out in 26 spotlighted artists and 77 featured items. These featured items are lovely things that caught our eye, and we suggest taking a look around at the other item's in their shop too!
We hope that there's a little something for everyone 🙂
At the end of this guide is the smallest poll ever to gather feedback for future things!
* * * *
A disclaimer! This guide was put together free of charge to all artists featured here! No cuts or fees will be taken. If you would like to support our small biz and help fund projects like these, we have a Patreon <3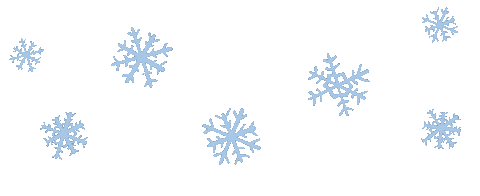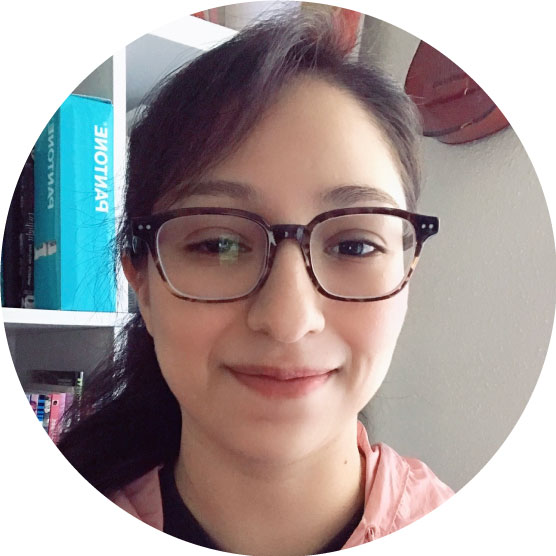 My name is Carla, and I run Shark City Slicker. It serves as the umbrella under which my visual art lives. I'm based in Austin, TX and started off painting and drawing as an adult. Over time, my drawings have turned into product designs such as stickers and pins. I love using bright colors and drawings things vastly different from how they exist in real life, if they exist at all.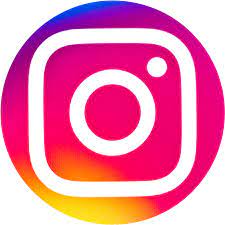 @sharkcityslicker
---


The essence of Kindheart Designs is kindness – for others, for our beautiful planet, and especially for ourselves. With this inspiration in mind, I create a variety of upcycled goods and original art pieces to bring mental health, sustainability, and vintage-inspired color into everyday life.
Much of my work focuses on mental wellness and realistic positivity. As a very anxious but stubbornly resilient individual, I've learned that the messages I surround myself with are incredibly important. Thus, I started incorporating my daily mantras into digital designs inspired by the groovy lettering of 70s pop-art posters. These designs then find their way onto hand-painted t-shirts and printed goods.
The other pillar of my business is sustainability. In addition to printed art pieces, I upcycle a variety of thrifted home décor items and accessories. My products include vases, trinket dishes, purses, and pouches! And the hand-painted t-shirts I mentioned? Those are all thrifted and upcycled too!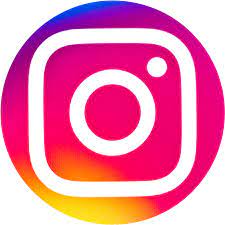 @kindheart.designs
---


Haley Jo is a queer, Portland, OR based artist specializing in hand-stitched home decor and accessories. She created Stitchney Spears in 2019 as a platform to showcase her playful and unapologetic creative style. She has a penchant for pastel color palettes and has recently been expanding her offerings of handmade home goods that are both useful and aesthetically pleasing. She works mainly in embroidery, crochet and punch hook, and has cultivated a mild obsession with French knots over the past few years. When she's not stitching, she enjoys reading, cooking, and watching cartoons in her funky little apartment.
Code: TY10 for 10% off your purchase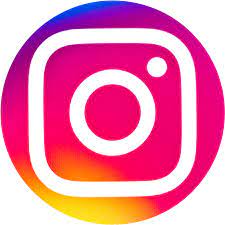 @stitchneyspears
---


My name is Reid Moffatt, aka "MossyMountain", I'm a trans artist residing in Portland, OR. I create illustrations centered around trans bodies, and celebrating the joy of being transgender and queer. I'm constantly inspired by the beautiful trans community around me, I want to create art that is vibrant, sweet, sexy, and uplifting!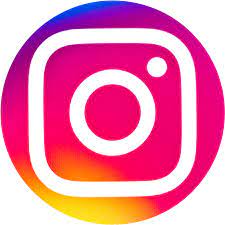 @mossymountain
---

Things for kids!
Fun things for kids <3
---


Leslie Barber (she/her) is a Jamaican American embroidery artist based in the Pacific Northwest who started Bantu Knot Embroidery as a way to make art that highlights the aspects and interests of black womxn that they are not typically able to demonstrate without judgement. While her art focuses on things that Leslie holds in high regard, her embroidery frequently celebrates her love of black culture, popular culture and fashion. Bantu Knot Embroidery is an expression of Leslie and all other black womxn. An expression of the things that bring us joy, the things that make us cry and the things that frustrate us about the world that we live in. We deserve artwork that looks like us, feels like us and reminds us of our unique power and magic.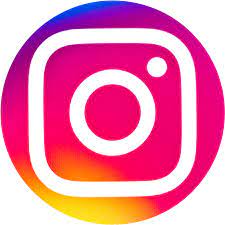 @bantuknotembroidery
---

hi! ii'm nat (they/them) and i'm an independent mixed media artist from puerto rico. i make stickers, lino prints, painted totes, earrings and all sorts of stuff based on my illustrations!! i also do commission work sometimes; my work is mostly based on lots of elements of nature, lots of color, and patterns <3
Code: SALE10 for any items on my sale tab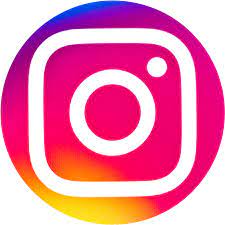 @natrosa_
---


My husband and I started our business in 2020 after we lost our restaurant jobs. We found that creating soaps and bath bombs helped us ease our bodies and our minds during the pandemic. Now we sell our holistic self care products at local pop markets and some shops around Portland. We love making our products with natural and locally sourced ingredients!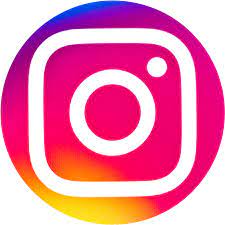 @bumblebathsoap
---


Shapes In Nature is dedicated to portraying the importance and abundance of wildlife biodiversity our planet holds by creating recognizable and unique designs of the endless organisms living among us. It is our goal to help with conservation by raising awareness for these living creatures as well as helping other conservationists share their passion. Many of our shirts and products help raise funds for a better future for wildlife.
Code: SHAPES10 for 10% off!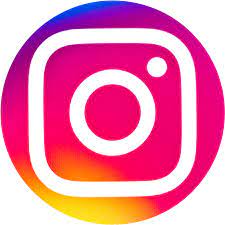 @shapesinnature
---

Stationary!
Send loved ones a hand written note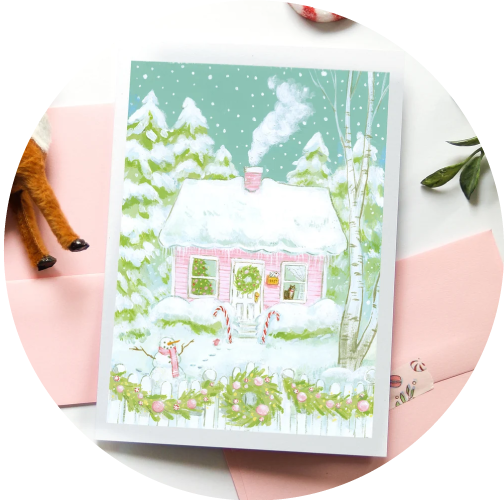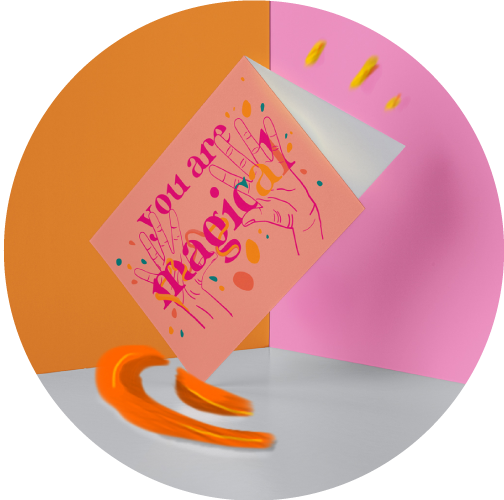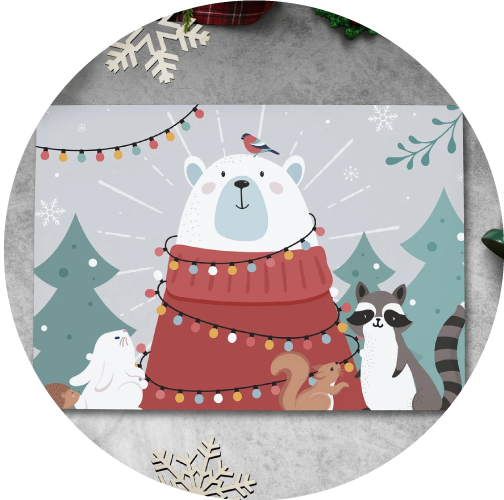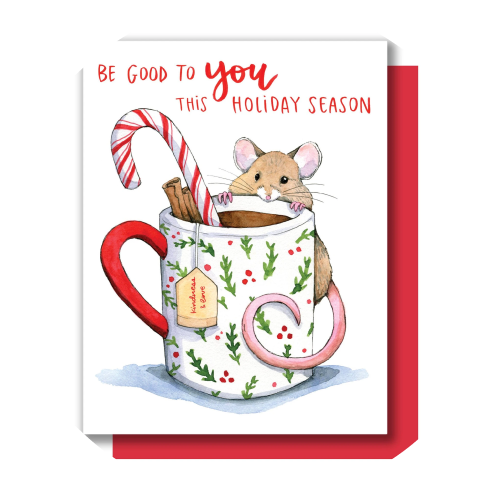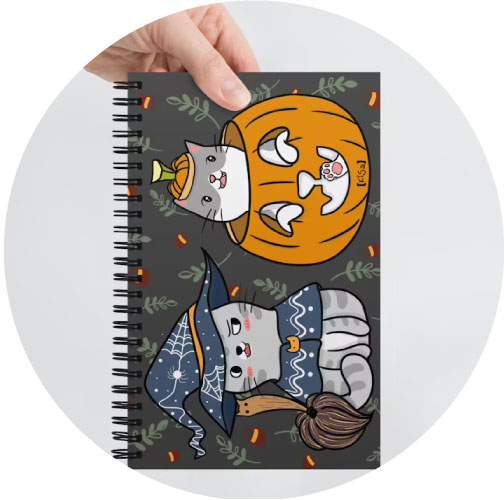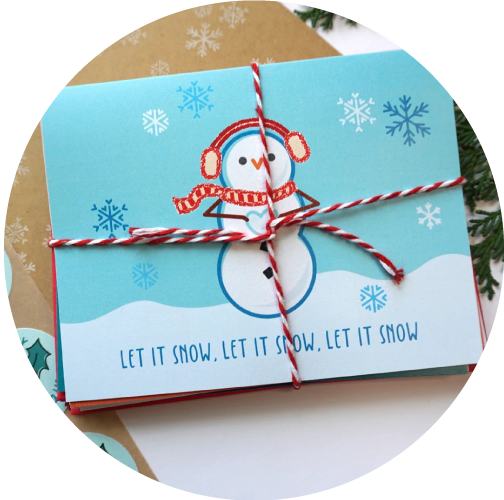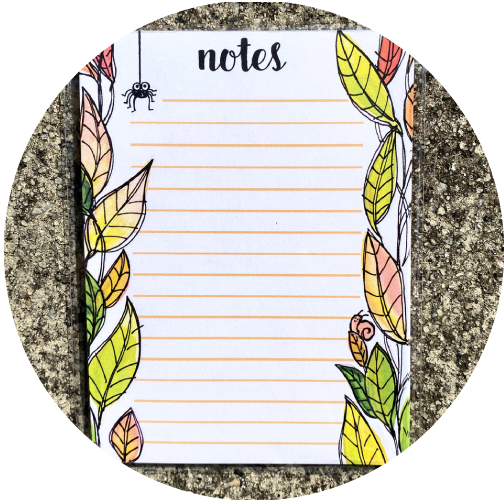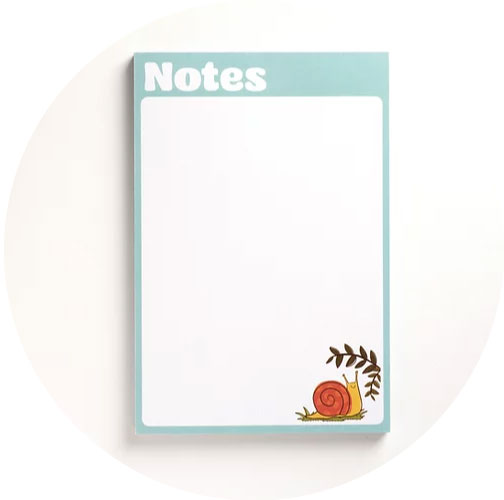 ---


Melanie Ooi of Blue Lotus Henna has been passionately providing henna body art and products to the Portland community since 2006. Her henna parlor carries hand made and decorated items from candles to jewelry, as well as personally selected imported items from her world travels. Her focus is on original design and unique treasures…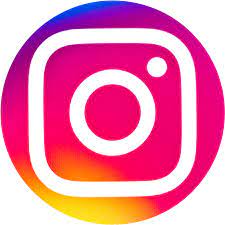 @BluelotusHenna
---


I'm Sophia DeFelice, an Indy based illustrator! My favorite color is blue, I enjoy collecting playing cards, and I love working with my hands! I run CryTime, an all-encompassing shop of fine art and art products designed by me. My items range from stickers and pins, to playing cards and handmade rugs! <3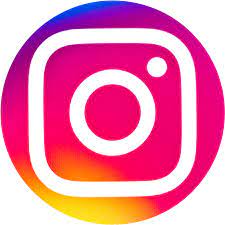 @smdefelice
---


Rachel Beyer is a healing artist, deep feeler and creative artisan based in Portland, Oregon. She makes beautiful handmade products to soothe and nurture the heart and home. Rachel's Artist Apothecary line is handcrafted in small batches with loving intention. It includes Magic Aromatherapy Candles, Aura Sprays, and Plant Magic Perfumes. Rachel uses only natural ingredients including USA-grown soy wax, pure essential oils, natural crystals, and herbs grown and harvested from her backyard in Portland. The Artist Apothecary line includes eight uplifting all-natural scents, each featuring bright illustrated labeling. Rachel's intention in creating this magical line of products is to offer ritual tools for inner child healing, self love and personal growth.
Code: Use code MAGIC5 for $5 off any purchase of $25 or more!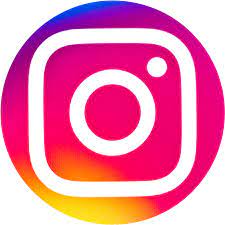 @rachelbeyer
---

Pins we love ♡
Pins are the perfect stocking stuffers!
Give the gift of ~*flair*~
Below are some beautiful pins that caught our eye 👁️💗
---


The Brit Drot Shop is located in Austin, TX and specializes in sassy, sunny vibes for anyone out here tryin' to live life and be their best! 🌞✨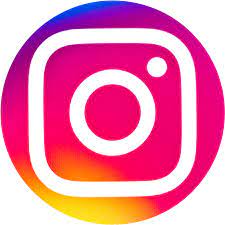 @britdrotshop
---


I am a black queer woman + freelance illustrator based in Atlanta. GA. My Atlanta-based store sells art prints, postcards, stickers, and more that center black queer joy, community, sensuality, and solitude. My hope is that my work inspires folks to create the safe spaces they deserve and foster sustainable communities around them.
Code: FIRSTGINKGO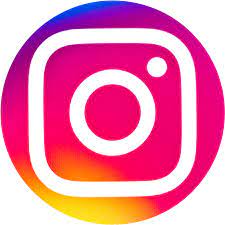 @chiommani
---


Jess is a wildlife artist with a background in the Environmental Sciences based in Hutchinson Island, Florida. She specializes in watercolor and ink illustration. Her work is inspired by the natural world around her; focusing on local reptiles, marine mammals, insects, and birds. These illustrations are then transferred to block printed textiles, which she sews into kitchen towels, and pouches.
Code: "10OFF" can be used for 10% off the whole shop no min.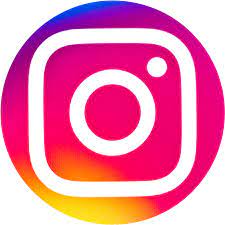 @Jessvartanian
---

Stickers ♡
Y'all already know we love stickers :3
We picked out some magical ones from some our favorite artists⭐
---


Hi friends! My name is Sofía and I'm the artist that runs sofiartestudio. I'm originally from Puerto Rico (¡wepa!), but currently residing in Texas (yeehaw?). I've always been artsy but decided to open up my shop during the pandemic to cope with my mental health and show y'all my art <3 I love learning about different art mediums but mostly focus on watercolor, gouache and digital paintings, colored pencils and punch needle embroidery. My 100% handmade items are kinda silly but I love them and I hope you do too!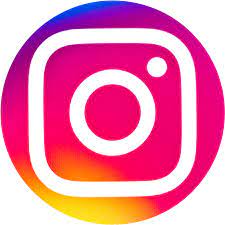 @sofiartestudio
---


The monarq creates stickers, art cards, and open edition prints that are focused on diversity and representation, while being beautiful and chic home goods in Seattle, WA.
Code: ARTLOVER10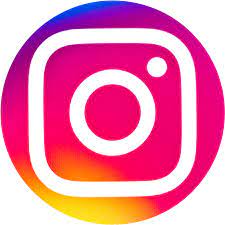 @themonarq
---


David Blackbird McKinsey is a Pagan artist from Washington State, creating anything from art prints to knitwear with casual (and sometimes not so casual) traditional witchcraft style. He'll try anything he can get his hands on. He's also a big believer in ethical sourcing and truth in shopkeeping, Whiskey Terra Foxtrot stemming from frustration in looking for witchcraft products that speak to everyday life. All choices appeared to be costume-y, mass-produced with no connection to the item itself, or completely inaccessible to the average person. WTFT is meant to be the exact opposite.
As a transgender and bisexual artist, he's often found "in the middle" and puts that into his art, hopefully reaching others who consider themselves "in the middle" and encouraging them to use that power responsibly. He also has clinical PTSD and is currently training his service dog Fern. When not working with WTFT, he also writes speculative fiction, often centering on the power of the mind and how people view each other.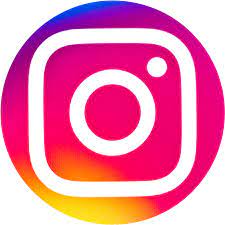 @WhiskeyTerraFoxtrot
---

Prints ♡
Decorate your walls with art!
Good art for your home doesn't have to break the bank, and you'll also be supporting a small artist 💗
---


I'm Erin Elisabeth- and I make handmade functional pottery to bring a little art into every day moments. Aa a PNW local, my work is often inspired by the beauty of where I live. Vibrant colors of pacific sunsets, deep greens of the rainforest, rich blues of the ocean, and even the rainbows after a storm are all captured in my pieces. Many of my items are one of a kind, and provide moments of joy to your daily routine!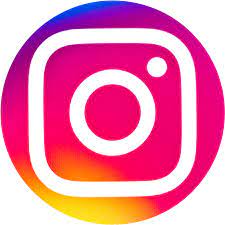 @fire_and_flourish_studio
---


CGARZA ARTE is a Latina Artista based in Austin, Texas, producing handcrafted items with Latinx flair. Her shop embodies tradition and culture through hand painted and digital illustrations. She is also a part of the Frida Friday ATX community, vending at multiple pop ups within the Austin area. You can find stickers, keychains, phone grips, and other cool accessories in her shop. She'll have hand painted ornaments and gift sets just in time for the holidays.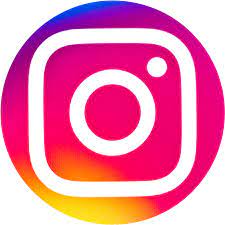 @cgarza.arte
---


I.HEART.AVOCADO is a flair and apparel brand located in Austin, TX. I'm Abby, the owner and the artist behind i.heart.avocado. My passion for drawing and love for animals has been the inspiration behind my artwork. My brand specializes in enamel pins, stickers, acrylic jewelry and vegan apparel. All of our products are 100% vegan, cruelty-free, and ethically sourced.
Code: HOLIDAY21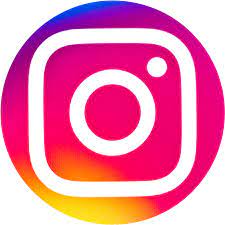 @i.heart.avocado
---

As the legends go, Mama Mystic, aka Kawaii Moonshine, aka our co-founder Tash, first imagineered the name 'Mystic Chili' when naming her first pet in early y2k. She will not confirm or deny whether that may have been a Neopet, but what we know for sure is that the name then began a lengthy quiet period, laying dormant for over a decade.
Fast forward to 2019, and you'll find the year where Mystic Chili came roaring back in a whole new form! Tash & Colin (aka Mystic Mister, aka our other co-founder), who are both lifelong animal lovers, rescued their forever pup @MoetheSmol. Upon joining our little family, he immediately sparked a passion for human & pet clothing, but we just weren't finding stuff that fit our style! You know, the type of pet-human matchers that aren't gross or basic; think less "Karen" and more "Unicorn Vomit".
In the end, we decided the world needed more unicorn vomit, which sparked our mission: to create exciting, vibrant apparel that help humans and pets alike express their uniqueness, style and inner boho-kawaii. Whether you're at home or apart, matching your pet is heartwarming, especially in the coolest textiles! We at Mystic Chili are here to empower people and pets to be twinsies, while also focusing on sustainable practices and supporting people and pets in need.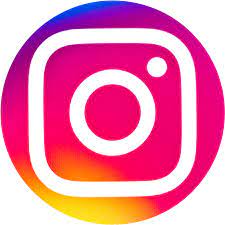 @MysticChili
---

Totes ♡
Anyone else addicted to totes? 🙃
Put art on all the thingz!
---


Hola! I'm a proud Chicana born and raised in Denver Colorado but now live in Chicago. I'm the first in my family to earn a college degree and love using my creativity to express my cultural pride. My brand Licuado Wear is a delicious "blend" of all the things I love about my cultura. From the traditional, to the modern, to the urban, and our Indigenous roots, we are more than just one "flavor".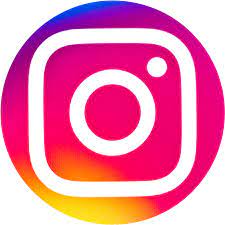 @licuadowear
---


My name is Kaitlyn, and I'm an artist and jewelry designer. After working as an essential retail worker last year, I finally was able to quit and make the transition to being a full time artist last October. I specialize in bead embroidery- each piece of jewelry I make is beaded by hand and one of a kind. I've also created my own tarot deck- The Maker's Tarot. The deck celebrates all forms of artistic creation, and can also be used as a tool to learn about different techniques and mediums. I love experimenting with different methods of creation!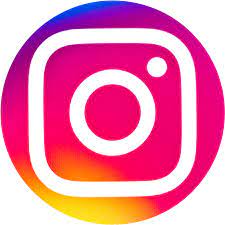 @ktaylorjewelry
---


Hello- I'm Breezy! I create art and apparel inspired by nature. Through whimsical creatures and pastel colors my hope is to create artwork you can view for an escape and serve as a reminder that there is magic all around and within us 💗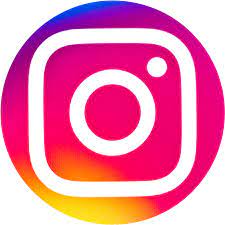 @breezycreations5
---

Jewelry

♡

Adorn yourself (or a loved one!) with these beautiful pieces! 💎
---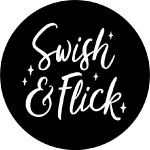 Swish & Flick is a magical small business that sells enamel pins, stickers, bags, washi tape, bookmarks, and more for fandom lovers! Every piece is unique and designed for fans, by a fan. Swish & Flick is run entirely by a woman named Jenna, who is based out of California, is a Hufflepuff, and a proud member of the LGBTQ+ community. Another awesome thing about Swish & Flick is that they ship worldwide, and for a flat rate of $5 max!
Code: LUMOS for 10% off your order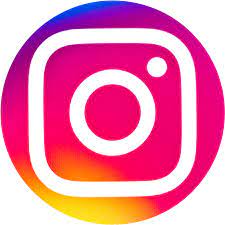 @swishandflickco
---


Crafty Shenanigans for you and your cat. Boutique, ridiculously cute & one of a kind items for the modern cat & cat person by Henry Noodle.
Henry Noodle was a once in a lifetime cat. A former feral turned ultimate cuddle machine, Henry taught me to slow down and huff the cat, that it wasn't less, work more life but less work, more cat because what is life without cats?
He also had the tastiest ears.
A portion of all sales are donated to the UC Davis School of Veterinary Medicine Feline Cancer Research Fund
which focuses on improving the diagnosis, treatment and prevention of cancer in cats at the Center for Companion Animal Health.
Code: NinjaCats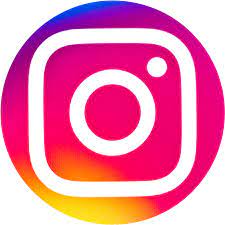 @henrynoodleshop
---

Miscellaneous ♡
We love a miscellaneous section 😉
Here's some sweet items from some talented people!
---
Answer this poll to help us plan for the future!