We are so excited to announce that Sticker Ninjas is moving locations to a much bigger facility!
Still located in Inner SE, we are about a 5 minute drive South in the Milwaukie area.
We will be in our new location starting November 21st, 2022!!
All PDX Pick Ups will need to go to the address below to pick up your order, starting on that date.
We are located within the Iron Fireman Collective building:
Our address is:
4784 SE 17th Ave
Unit #155
To access our Unit, please park in this parking lot and take the door inside.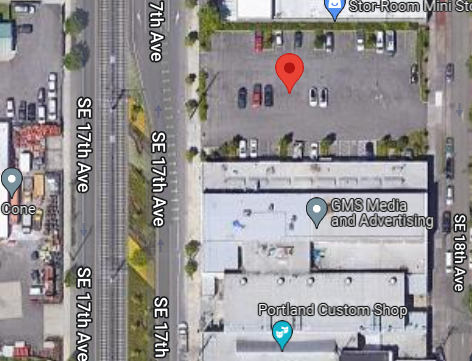 Take the hallway down and we will be located on the left hand side of the hallway. Look for the rainbow garage doors 🙂
A directory will be available with our name listed if you get lost!
Simply press the doorbell and a human will appear!
🌼 Our Pick Up hours are 9:30a-4:30p 🌼
PS: this move should be the last move for a good long awhile ♡